Our Practice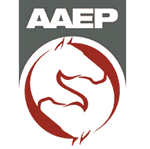 Our Mission
The doctors and staff at Montesano & Tallarico, D.V.M., LLP, seek to increase the well-being of our equine patients that give much joy and pleasure to their owners.
We provide reliable routine and emergency veterinary care and consultations. The practice is equipped with modern, up to date equipment such as digital radiography, digital ultrasound, endoscopy, shock wave therapy, tonometry, and Class IV laser therapy.
The doctors attend continuing education and consult with specialists as necessary. It is our pleasure to be your primary source of equine information and education.